| | |
| --- | --- |
| | Loading |
2017 Leaders: Smithsonian Institution, Trinseo
On December 5 CME celebrates today's leaders and enable those of tomorrow at the Metropolitan Club- Flier
Corporate Reinvention

Christopher Pappas
Trinseo Chief Executive Officer


Science Involvement

Dr. David Skorton.
Smithsonian Secretary

.

.
.

.

.
.

Merit and Biographies
Chris Pappas - 2017 Outstanding Corporate Reinvention Leadership Award
Few companies in the chemical sector have tripled in value in the last three years. This achievement has been the result of Mr. Pappas' visionary leadership and focus on safety, technology, financial discipline, and growth.
As a global materials solution provider, Trinseo produces plastics, synthetic rubber and latex binders that are used in everyday products across a wide range of end-markets. Trinseo materials help improve fuel efficiency in tires, light-weighting plastics in cars for safety and strength, efficient LED lighting, life-saving chemical resistant medical devices, stringent requirements in food packaging and aesthetic home appliances.
"The level of visionary leadership needed to transform a collection of separate commodity businesses into a unified company with a clear strategy and vision is simply inspiring," Mr. George Rodriguez, Leadership Awards founder and CME Past Chair noted. "Trinseo today is an incredibly successful company in terms of any measure – financial, industry reputation, and most especially safety. And Chris is a CEO who is highly respected for his integrity, strategic vision, business acumen, and commitment to people."
Pappas has a 35-plus year distinguished career and proven operating experience in the chemicals and plastics industry, and is an accomplished leader of complex global businesses. Pappas started his career at The Dow Chemical Company in 1978. In 1996 he joined DuPont Dow Elastomers LLC where he was Vice President of Ethylene Elastomers and later Commercial Vice President. He joined NOVA Chemicals Corporation in 2000 and held positions as Senior Vice President & President, Styrenics; Chief Operating Officer; President and Chief Operating Officer; and finally in 2009 as President and CEO.
He was named to lead Trinseo (formerly known as Styron) in March 2010, and assumed the CEO role upon the sale of Trinseo from Dow to Bain Capital Partners in June 2010. Pappas serves on the Executive Leadership Team and the Board of Directors of Trinseo. Pappas also serves on the Board of Directors for FirstEnergy Corp. and Univar Inc. Previously, he has served on the Board of Directors for Methanex Corp., NOVA Chemicals Corporation, and Allegheny Energy, Inc. Pappas holds a B.S. in Civil Engineering from Georgia Tech and an MBA from The Wharton School of Business. He is a member of the External Advisor Board for Georgia Tech's School of Civil & Environmental Engineering. He is married and has three children.
David Skorton - 2017 Science Involvement Leadership Award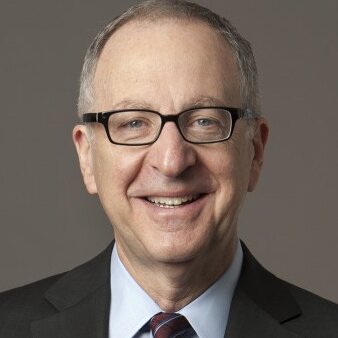 Dr. David J. Skorton is the 13th Secretary of the Smithsonian. He assumed his position July 1, 2015. As Secretary, Skorton oversees 19 museums and galleries, 20 libraries, the National Zoo and numerous research centers, including the Smithsonian Astrophysical Observatory, the Smithsonian Tropical Research Institute and the Smithsonian Environmental Research Center. He is responsible for an annual budget of $1.3 billion, 6,500 employees and 6,300 volunteers. The Smithsonian's federal appropriation for fiscal year 2015 is $819.5 million, which accounts for 62 percent of the Institution's funding. The Smithsonian generates additional funding from private contributions and business revenues.
Skorton, 67, a board-certified cardiologist, previously was the president of Cornell University, a position he held from July 2006. He was also a professor in the Departments of Medicine and Pediatrics at Weill Cornell Medical College in New York City and in Cornell's Department of Biomedical Engineering at the College of Engineering. His research focus is congenital heart disease and cardiac imaging and image processing. Skorton is the first physician to lead the Smithsonian. An ardent and nationally recognized supporter of the arts and humanities, Skorton has called for a national dialogue to emphasize the importance of funding for these disciplines. He asserts that supporting the arts and humanities is a wise investment in the future of the country.
.

..
.
.
.